About Orthopaedics Department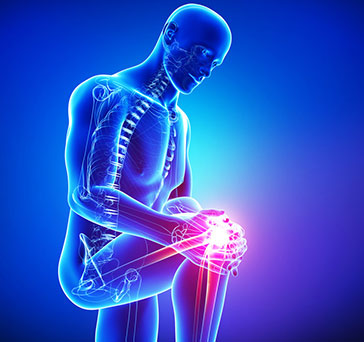 The Department of Orthopedics in Ranjit Hospital has a reputation for excellence in teaching, research and patient care. Our orthopedic care is delivered with the expertise, innovation and commitment you would expect from a hospital. The Department of Orthopedics has expertise in every orthopedic subspecialty. Inpatient services are divided into teams that care for general and specialized orthopedic patients. The divisions are: Joint replacement, Trauma, Arthroscopic and Sports Injuries, Oncology, Foot and Ankle Surgery, Pediatrics, Reconstructive Surgery.

Orthopedic surgery or orthopedics (also spelled orthopedic surgery and orthopedics) is the branch of surgery concerned with conditions involving the musculoskeletal system. Orthopedic surgeons use both surgical and non-surgical means to treat musculoskeletal trauma, sports injuries, degenerative diseases, infections, tumors, and congenital disorders.


Joint Replacement Surgery In Amritsar
RANJIT Hospital is uniquely positioned to offer the finest comprehensive joint replacement care. RANJIT Hospital and its multidisciplinary staff have responded both academically and technologically to patient needs in the area of joint reconstruction, with the mission of rendering exceptional care to improve the quality of life for patients suffering from joint diseases, disorders and injuries. A detailed evaluation of patients is performed before formulating a treatment strategy. A range of treatment procedures are available and are thoroughly discussed with each patient. The range of interventions include:
Hip and Knee Replacement Surgery
- The team is extensively trained in this field and have between them decades of successful operative experience. In addition to their inherent medical skills, cutting edge technology and proven surgical techniques are utilised to optimise the treatment outcomes. This has resulted in RANJIT Hospital enjoying the fastest growing Arthroplasty practice. Based on the patient's complaints, an individualized plan combining physical therapy, medications, and/or surgical treatment, is recommended.
Complex joint reconstruction to rectify a failed joint replacement
- This is a challenging procedure for any orthopaedic surgeon requiring specialised expertise and equipment. The team at RANJIT Hospital goes to extraordinary lengths to ensure these patients leave the Hospital with a positive outcome.
Treatment of arthritis in younger individuals
- Younger individuals can have painful and unstable joints following childhood disorders such as Congenital Hip Dysplasia, Legg-Perthes disease, fractures, infections and Avascular Necrosis. These challenging problems can be managed with non-operative measures, osteotomies, arthrodesis and rarely joint replacement surgery.
Limb Reconstruction
The Limb Reconstruction Service at RANJIT hospital provides comprehensive evaluation and treatment of limb deformity secondary to long standing infection, neglected fractures and mal (badly united fractures). The Service is recognized for its innovative treatment for congenital (by birth) deformity leading to shortening and deformity of limbs and is among the very few centres offering cosmetic limb lengthening procedures.
The Limb Reconstruction Service is comprised of a multidisciplinary group including Orthopaedic Surgeons, Microvascular surgeons, Physiotherapists and a pain management team.
Paediatric Orthopaedics
RANJIT Hospital provides comprehensive treatment for the entire spectrum of children's orthopaedic disorders including paediatric upper limb, lower limb and spine conditions. The teams extensive clinical experience along with innovative treatment techniques, has led to well documented outcomes both quantitatively and qualitatively. RANJIT Hospital staff is committed to providing orthopaedic care to children and young people under the age of 18, regardless of their families' ability to pay. The various kinds of procedures and treatments include broadly
Congenital/Development Hip Disorders which include; Congenital Hip Dislocation, Coxa Vara, Legg Calve Perthes Disease, Slipped Capital Femoral Epiphysis, Developmental Hip Abnormalities, Fractures and Post-traumatic Hip Abnormalities, Adolescent Hip Pain, Tumours from simple cysts to fibrous dysplasia and Malignancies.
Knee disorders: Congenital knee dislocation, sports injuries, patellofemoral malalignment, deformities
Foot & Ankle Disorders including Clubfoot and Flatfoot Neurological foot conditions
Spine disorders: Scoliosis, kyphosis, spondylolysis, spondylolysthesis, torticollis
Shoulder disorders: Obstetric brachial plexus palsy, instability, sports injuries, deformities
Elbow disorders: Deformities, sports injuries
Hand & Wrist disorders: Birth defects, trauma, deformities and sports injuries
Musculoskeletal infections: Septic arthritis, Tuberculosis, osteomyelitis and sequelae
Neuromuscular Diseases – These include Cerebral Palsy, Spina Bifida, arthrogryposis and Muscular Dystrophy
Trauma/Fracture Problems and Joint Tendon Injuries
Limb lengthening & deformity correction
Skeletal dysplasias
Childhood bone and soft tissue tumours
Spine/Spine Surgery
The department of spine surgery offers comprehensive care and solutions for a wide range of disorders affecting the spine ranging from trauma to degenerative conditions to tumours.
A world class facility has been put up with special emphasis on all aspects of spinal treatment including physiotherapy , ergonomics, lifestyle awareness and surgery. The hospital provides top end operation theatres, equipments and good care to patients so that excellent results can be achieved.
We offer treatment of the entire gamut of spinal conditions like
Spinal trauma
Disc diseases causing low back ache, sciatica, neck pain with pain along the arms
Spinal deformities like scoliosis and kyphosis
Spinal infections like tuberculosis
Tumours affecting the spinal column
Poblems of the ageing spine
Keyhole surgeries for various diseases of the spine
Arthroscopy and Sports Medicine
The Sports injury clinic at RANJIT-Hospital for Advanced Surgeries specialises in the non-surgical and surgical management of Musculoskeletal injuries occurring as a result of Sports. Cricket, Badminton, Tennis, Golf, Swimming etc. are the common sports that can result in injury to the Shoulder and Knee joint. The other joints that can be injured are elbow, wrist and ankle joint. Our team constitutes, Sports Physiotherapist, Junior Doctors, Nursing professional We provide a comprehensive and evidence based care to all Musculoskeletal Sports injuries.
We offer surgical management of the following common injuries.
Ligament injuries of the knee joint (Anterior and Posterior Cruciate ligaments)
Meniscus tears of the knee joint
Cartilage damage
Patella dislocation
Shoulder – recurrent dislocations
Shoulder – Rotator cuff injury
Shoulder – Impingement
Fractures around the shoulder, elbow, wrist and knee joint
Elbow osteoarthritis
Tennis Elbow/Golfer's Elbow
Wrist – Triangular fibro cartilage tear
Arthritis of the hand joints
Our approach consists of making a definitive diagnosis by a thorough clinical assessment and using various diagnostic modalities followed by formulating a management plan. In many instances, the management plan would consist of non-surgical treatment comprising of pain medications, physiotherapy and counselling. If the injury cannot be treated by non-surgical means then surgical treatment is offered.
An extensive discussion is provided prior to surgery so that patients are fully aware of the expected outcomes of the procedure. Our anaesthetists and caring nurses will endeavour to make your surgical experience safe and comfortable.
Patient education and support
– At every step, we take effort to inform and educate our patients about their symptoms and the pathology. All treatment options are explained to patients (and their families) prior to starting treatment. We believe that an informed and educated patient is able to participate in a shared decision making process regarding the treatment.
Sports Physiotherapy and Rehabilitation
- The objective of the treatment in Sports injuries is to get the patient back to Sporty lifestyle. Our team of physiotherapists are well trained in rehabilitation and we have necessary equipments in regard to that. Encouraging sports performance is another branch that our sports physiotherapist can provide support. We also offer treatments such as interferential therapy, short-wave diathermy and ultrasound massage.
Tumour Orthopaedics
The Bone and Soft Tissue Tumour Services at RANJIT Hospital, is a specialized unit involved in treating tumours that arise from the musculoskeletal system such as bone, muscle and connective tissue. The most common forms of malignant tumours (sarcomas) are Osteosarcoma, Ewing's Sarcoma, Spindle cell Sarcoma of the bone, Chondrosarcoma and Soft Tissue Sarcomas. With the latest advances in imaging techniques, chemotherapy, radiation intervention and reconstruction following removal of the disease, limb salvage has been made possible in more than 95 percent of the cases. The diseased bone can now be replaced with an artificial prostheses (Endoprosthetic Replacement) thus improving quality of life and avoiding disabling amputations.
Treatment of tumours follows a multidisciplinary approach using multiple skill sets of Orthopaedics, Medical Oncology, Pathology, Radiotherapy, Rehabilitation Services, Pain and Palliative Care and Counselling Services. This ensures that a customised treatment plan is developed for each patient. State-of-the-art diagnostic facilities, such as MRI scan, PET scan, CT scan and Tumour Pathology services are available for the early and accurate diagnosis of musculoskeletal tumours. Surgical expertise in dealing with the planning and treatment of these complex problems is back with well-equipped infrastructure facilities including operating theatres with laminar air-flow, monitoring equipment and intensive care facilities.
---
Orthopaedics Hospitals in Amritsar
Orthopedic doctors in Amritsar
Best Orthopaedic Hospitals in Amritsar
Joint Replacement Surgeon & doctor in Amritsar
knee replacement hospital in amritsar
joint replacemnet hospital in amritsar
knee replacement hospital in amritsar
hip replacement hospital in amritsar
Orthopedic surgeon in Amritsar