About Anaesthesia Department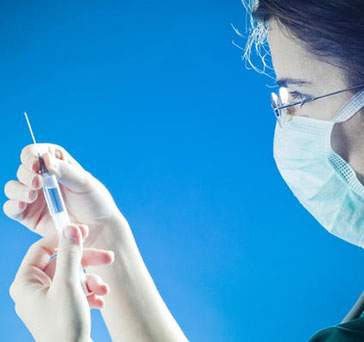 The Department provides anesthetic care to over 20,000 patients per year. Dedicated anesthesiologists, anesthesia fellows, residents, nurse practitioners, and anesthesia assistants deliver perioperative clinical care at Ranjit Hospital.

Providing exceptional patient care to a clinical caseload that is high in both volume and complexity is at the core of what we do. We deliver all aspects of perioperative care for Patients undergoing a full range of quaternary surgical procedures at Ranjit Hospital, including cardiac surgery, craniofacial surgery, neurosurgery, neonatal surgery, solid organ transplantation, and interventional radiology. Ranjit Hospital also maintains a busy ambulatory same-day surgical unit, and is a designated pediatric trauma center for the Amritsar City.

Our Pre-Anesthesia Clinic provides comprehensive pre-anesthesia patient evaluation, information, and patient education. We offer an Acute Pain Service and a Chronic Pain Clinic that is a specialized multidisciplinary service for the assessment and treatment of children and adolescents with chronic pain. Our Chronic Pain Clinic comprises an experienced team of anesthesiologists, advanced practice nurses, a psychologist, a psychiatrist, and a physiotherapist. Within the Department, members of the Division of Cardiac Anesthesia provide an important area of highly specialized clinical care, offering specific expertise in the care of patient undergoing surgery for congenital heart disease.

We are constantly striving to improve the delivery of anesthetic care. To this end, our team of researchers is passionate about research and innovation. We have thriving research programs in basic science, clinical research, patient safety, medical simulation, and education. In addition, we are passionate about educating future generations of anesthesiologists, and we offer comprehensive training in all aspects of anesthesiology and pain medicine, including a general fellowship in anesthesia, and advanced fellowships in cardiac anesthesia, pain medicine, and research.

The Department of Anesthesia and Pain Medicine includes areas of Anesthesia Research, Chronic Pain Research and Treatment, Acute Postoperative Pain Management and Preoperative Assessment.

The Department's programs and services are diverse, including clinics and services such as:


Acute Pain Service
Cardiac Anesthesia
Chronic Pain Clinic
Pre-Anesthesia Clinic
Certain members of the Department are designated clinical teachers with the Faculty of Medicine.
Anesthesia action and mechanism
Drug design and toxicity
Stem cells as models for drug toxicity and action
Systematic reviews, meta-analysis, and randomized trials with particular emphasis on advancing methods for the measurement, interpretation and dissemination of pain and other quality of life data
Simulation and anesthesia education
Pain medicine and treatment in paediatric medicine
---