History Ranjit Hospital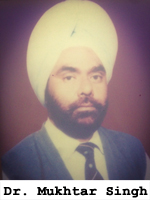 Ideally located on GT Road, in Putlighar Amritsar, stands The Ranjit Hospital, a state of the art, super speciality hospital. Founded in the year 1985 by Dr. Mukhtar Singh and Dr. Ranjit Kaur. The Ranjit hospital opened its doors for the service of humanity. It was the culmination of a noble desire by by Dr. Mukhtar Singh and Dr. Ranjit Kaur, to build a hospital that would cater to the essential healthcare needs of the common man.

Today, the hospital has grown to house over 50 beds, some of the country's most advanced diagnostic & surgical equipment, and offers a comprehensive range of specialised medical services. The objective however, remains unchanged. The OPD at the hospital successfully treats in excess of 1,00,000 patients each year.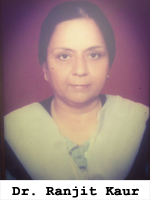 Ever since it was established in 1985, the Ranjit Hospital has instilled in its patients a sense of genuine trust. Trust that has been built by combining superior medical treatment with a caringly humane attitude. Which is why, over of lakhs people confidently walk through its hallowed doors every year, year after year.

The hospital is committed to achieve excellence in health care by providing the latest technology for diagnostic and therapeutic services set up with world class ambience. Employing a team of highly qualified and committed consultants and paramedical staff, combined with state-of-art technology, the hospital ensures quality medical care to meet the demands of different age groups and risk profiles.

The Hospital offers a wide range of tastefully furnished rooms along with panoramic and serene surroundings, a homely atmosphere and comfortable accommodation. The objective of practising medicine that is safe, ethical and affordable is achieved while offering succour and relief to the sick.


---