Best Dental Hospital In Amritsar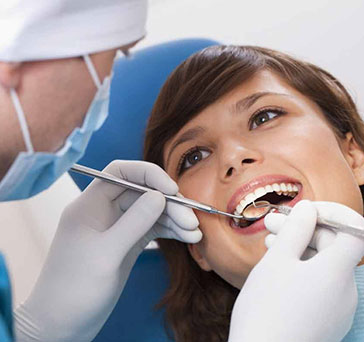 Ranjit Hospital in Amritsar is the top choice for dental care. They have the best dentist in Amritsar who provide excellent dental treatments. Whether you need a simple check-up or a more complex procedure, Ranjit Hospital has you covered. They make sure your teeth and gums are healthy and your smile is bright. If you're looking for the best dental hospital in Amritsar , Ranjit Hospital is the place to go for top-notch dental care. Our mission is to provide quality dental care at affordable cost i.e. to provide for our patients - finest most predictable treatment possible which will eliminate their problems and satisfy their needs.

"It is our purpose to provide care to our patients as if they were part of our family..."

Over the years our belief has been that teeth & oral tissues can be taken at any stage of destruction and restored to a comfortable, functioning & beautiful set of teeth.

As teeth are one of the first things we notice about a person, it's worth looking after your smile. Visiting a good dentist and dental practice is the ideal way to ensure that your mouth and teeth stay good, healthy & attractive. That's why, at Specialty Dental Clinics, our dental teams are selected from the highest quality practitioners with expertise in all areas of dentistry.


Services Offered :
Routine


Root canal treatment
Post and Core
Full mouth prophylaxis (cleaning)
Cavity Fillings
Complete / partial dentures
Sealants
Topical fluoride applications
Esthetic / Cosmetic


Crowns / bridges
Veneers / laminates
Bleaching (tooth whitening)
Diastema (space) closure
Inlays / onlays
Gums recon touring
Smile designing
Smile make-over
Smile enhancement
Pediatrics / Child dentistry


Fillings
Sealants
Topical fluoride application
Root canal treatment
Crowns
Space maintainers
Supervised development / extraction of non-shedding teeth
Habit breakers
Cleft lip & cleft palate treatment (Conservative & surgical)
Specialized


Orthodontic treatment (Fixed / Removable / with implants)
Oral cancer diagnosis
Tooth splinting
Intentional tooth re-implantation
Full mouth rehabilitation
Syndrome management
Surgical


Surgical extractions of impacted teeth
Implants
Incision & drainage of abscesses
Cyst enucleations
Oro-antral fistula closures
Excision of lesions
---
Best Dental Hospital & Dentist in Amritsar
best Dentist in amritsar
Best dental hospital in amritsar
Best Dental Clinic in Amritsar
Dentist in Amritsar
dental doctor in amritsar
dental clinic near me
Implantologist in Amritsar
Best Dental Treatment in Amritsar