Heart Hospital in Amritsar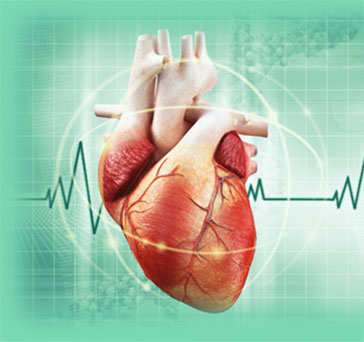 Ranjit Hospital is Excellence for Cardiac Science have been doing path breaking work in cardiology and cardiac surgery in Amritsar over the past 20 years. Our surgeons are recognized all over the India for innovative new approaches, refining their skills from routine cardiac procedures to minimally invasive cardiac surgeries, awake-bypass surgeries and minimally invasive beating heart surgeries. They have set the standards for robotic and hybrid cardiac surgery in India, sometimes even in the world, and their efforts have been acknowledged by the International Society for Minimally Invasive Cardiac Surgery.

Ranjit Hospital is best cardiology hospitals in Amritsar, and it is also home to some of the best heart surgeons in Amritsar. The hospital's cardiology department is equipped with state-of-the-art facilities and equipment, and its team of cardiologists and heart surgeons is highly experienced and qualified.

Today, our Hospital provide patients with the latest technologies in Minimally Invasive Cardiac Surgery, Minimally Invasive Hybrid Cardiac Surgery, Interventional Cardiology, Non-invasive Cardiology, Pediatric Cardiology and Pediatric Cardiac Surgery for Coronary Artery Bypass Graft Surgery, Valve Replacement and Repair, and Aneurysm and Aortic Dissection Surgery.

Our ultra modern 24×7 facilities, handled by renowned cardiologists, cardiothoracic surgeons, electro physiologists and anesthetists, offer heart care services across the spectrum of adult and congenital heart care, heart transplant, electrophysiology, non-coronary and peripheral vascular diseases, and device therapies. Our Intensive Coronary Care Units (ICCUs) are managed and monitored round-the-clock by critical care specialists and intensivists, supported by highly trained paramedical and nursing teams. Our hospitals also offer an excellent cardiac rehabilitation program that focuses on the post-operative care of cardiac patients.

Our Pediatric teams include multi-disciplinary professionals like cardiologists, interventional cardiologists, critical care specialists and other super-specialists from fields like gastroenterology, pulmonary medicine, and more, who are specially trained in the special needs of infants and children. With a complete focus on long-term results, the centres across the country offer you the pre-eminent and comprehensive cardiac surgery programs to address congenital abnormalities, trauma and other complex conditions requiring intervention.


Common disease
General cardiology services include preoperative evaluation and treatment and assessment of:
Acute coronary syndrome
Myocardial infarction
Angina
Ischemic heart disease
CAD with TVD DVD or SVD
Dyslipidaemia
congenital heart disease
Valvular heart disease
Rheumatic heart disease
Hypertension and related problem
Cardiac rhythm abnormality
Complete Heart Block
Sinus Brady or Tachycardia
Atrial fibrillation
Infective Endocarditic
Myopathies
Infiltrative disease of the heart
Inflammatory disease of the heart
Congestive heart failure
Cardiogenic Shock
Noninvasive evaluation of heart disease patients
Perpheral artery disease
Disease of the aorta, including Marfan's syndrome and aortic aneurysm
Aneurism repair
Other services include care for pregnant women with heart disease
Cardiac Electrophysiological department
At cardiac Electrophysiological department r our highly skilled team with advanced technology is always motivated to serve the patient suffering from cardiac ailments. This is a field of cardiology which deals with electrical system of the heart and its abnormalities viz. variations in heart rate and rhythm. It covers patient with palpitations fast or slow heart beating (pulses), episodes of blackout patient at high risk of sudden cardiac arrest. It offer treatments on basis of Electrophysiological study and Radio Frequency ablation pace maker and ICD (defibrillator implantation).
Our dedicated electrophysiological team at Ranjit Hospital having enormous experience in all kinds of electrophysiology studies, radiofrequency ablations, pacemaker and device implantations and resynchronization therapy.
Department of Non-Invasive Cardiology
Non invasive cardiology is relatively new field dealing with cardiac ultrasound as well as various modalities of stress. It has broad range of applications in which encompasses the entire spectrum of cardiac and vascular disease. It is crucial too the evaluation and management of coronary artery disease, rheumatic and valvular heart disease, cardiomyopathies, peripheral vascular, Reno vascular carotid artery disease. Recently, owing to the advent of several percutaneous interventions. It is being increasingly used to guide these interventions. For example device closure of ASD,VSD,placement of stent grafts as well as endovascular laser ablation for varicose veins.
At Ranjit Hospital we are performing on an average 100-110 basic and advanced echocardiographic and Doppler based procedure including Echo,(2-D,3D and contrast echo, TEE), stress echo, carotic and vascular Doppler studies, dyssynchrony evaluation. In addition this lab is extremely busy with TMT and performs 60-70 such procedures everyday.
Spectrum Of Services Offered
Cardiology Consultants and Interventional cardiologist are available round the clock. Two fully functional cath lab equipped with L. F. air-conditioning shadowless operating lights, electronic cardiac tables, multichannel monitors, defibrillators and advanced micro vascular instruments, guarantee the best cardiac care to the patient at par with international standards.
The division extends its services to significant number of international patients. A substantial number of patients from Iraq, Afghanistan, Pakistan, Bangladesh, Nepal, Ethiopia, Nigeria and Sri Lanka have availed of our services in addition to a few from USA, UK and Europe.
A dedicated and fully equipped intensive care (adjacent to the cath lab ) provides 1:1 nursing care by specially trained nurse's day & night. While the Intensive care is being actually attended by Registrars and residents, what sets Ranjit Hospital CTVS ICU apart from other is the supervisory vigil kept by the dedicated team of anesthesiologists.
Facilities
Dedicated Cardio Thoracic Operation Theatres
State-of-the-art Digital Flat Panel Cathlab
Extracorporeal Membrane Oxygenation (ECMO)
Intra-aortic balloon pump (IABP)
3D-ECHO Cardiography with Colour Doppler
Trans Esophageal Echo Cardiography (TEE)
Holter monitoring
64 slice CT scan
Tread Mill Test (TMT)
Tilt Table Test
Electrocardiography (ECG)
Fetal Echocardiography
24 Hours Cardiac Ambulance Services
24 Hours Acute Coronary Care
3D Mapping
Electrophysiology Unit
---
Best Cardiology & Heart Hospitals in Amritsar
Best Cardiology and Cardiothoracic Surgery in Amritsar
Best heart centre treatment & surgery Hospital in amritsar
best Cardiology Hospitals in Amritsar
Best Cardiologist in Amritsar
Best heart specialist doctor in Amritsar
heart Specialist in Amritsar
Best Heart Hospitals in Amritsar
heart surgeon in amritsar
cardic surgeon in amritsar
cardic surgeon doctor in amritsar
best cariologist in amritsar