About Orthopaedics Department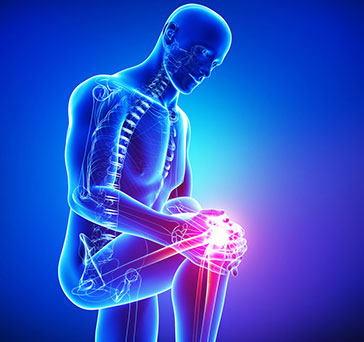 The best orthopaedic hospital in Amritsar, Ranjit Hospital, offers complete, top-notch orthopaedic care. In the areas of complex trauma, poly-trauma, and related sub-specialties, this department offers expert care. Our hospitals' orthopaedic departments provide individualised care while utilising the most recent findings in science and evidence-based medicine. The section offers management for a range of musculoskeletal illnesses as well as abnormalities of the bone and joint.
Orthopaedic doctors at Ranjit Hospital, Amritsar emphasize on taking care of your bones, joints, ligaments, nerves, and tendons. They are also commonly referred to as orthopaedic doctors or orthopaedic surgeons. The musculoskeletal system in your body is made up of these body parts. A group of skilled surgeons make up the orthopaedic department at Ranjit Hospital. Additionally, skilled physiotherapists, occupational therapists, and pain management specialists collaborate to improve the patient's recovery and enhance their quality of life.
Joint Replacement Surgery in Amritsar:
One of the best doctors and the best support staff are employed by the orthopaedic and joint replacement centre at Ranjit Hospital, which is supported by Machine Learning, and Artificial Intelligence support systems. The specialised section is well-equipped to diagnose and treat disorders like hip and knee replacements, shoulder and elbow replacements, general orthopaedics, spine surgery, sports medicine, and joint resurfacing with minimally invasive surgery (MIS).
Hip and Knee Replacement Surgery in Amritsar:
One of the top hospitals in Amritsar for hip and knee replacement surgery is Ranjit Hospital. For hip and knee replacement surgery, we offer unmatched patient care and a hospital experience in Amritsar. We house best doctors and cutting-edge technologies under one roof to ensure that patients receive high degree of self.
Team with experience: Our highly qualified Ranjit Hospital, professionals have a combined experience of more than 20 years.
Surgical Excellence: Our doctors have demonstrated expertise in accurately and precisely handling even the most complex cases.
Modern technology: We have the most up-to-date tools for diagnosing and managing problems in innovative ways.
Personal care: At Ranjit Hospital, Amritsar, we offer each patient superior care tailored to their specific needs to ensure customized care.
Strong hand hygiene: In order to avoid complications, we adhere to strict healthcare - associated infections standards.
Paediatric Orthopaedics:
The treatment of kids is the focus of the medical specialty known as paediatrics. It covers potential hazards, signs, a variety of acute and chronic illnesses in infants, kids, and teenagers, as well as their diagnosis and care.
Children under the age of 18 can receive comprehensive paediatric care at the Ranjit Hospital in Amritsar. Our doctors are experts in their fields, which enables us to undergo treatment of children effectively. Ranjt Hospital is an ideal option for parents, who are looking for comprehensive management of various clinical & medical disorders for their children. The Ranjit Hospital is a fully-equipped and multispecialty hospital that provides care for both adults and children's healthcare treatments. Some of Amritsar's most seasoned, accomplished, and trained paediatric experts work at the hospital. It offers patients from remote locations the greatest care to on-going upgrades to its cutting-edge facilities and equipment. Each one of the medical professionals and nurses contribute their extensive training and knowledge to assist your child.
The Department of Paediatric Orthopaedics is skilled in managing different problems such as normal breaks to complex hip and spine abnormalities. The Paediatric Orthopaedists are highly skilled medical experts that focus in appropriately diagnosing and treating musculoskeletal issues in infants and young children who are still growing. We offer different kinds of treatments that are as follows:
Congenital/Development Hip Disorders
Knee disorders
Foot & Ankle Disorders
Spine disorders
Shoulder disorders
Elbow disorders
Hand & Wrist disarrangements
Muscle infections
Neuromuscular Diseases
Trauma/Fracture Problems and Joint Tendon Injuries
Limb lengthening & deformity correction
Skeletal dysplasia
Childhood bone and soft tissue tumours
Limb Reconstruction:
The Limb Reconstruction Department at Ranjt Hospital, Amritsar offers complete assessment and therapy for limb deformities brought on by persistent infections, fractures that have gone untreated, and malnutrition. The Service is one of the very few facilities performing cosmetic limb lengthening treatments and is known for its cutting-edge treatment for genetic (by birth) abnormality that causes limb reduction and deformities. The Limb Reconstruction Service is comprehended of a team of healthcare professionals like orthopaedic surgeons, micro vascular surgeons, physiotherapists, and a pain leadership team.
Spine Surgery:
The Spine Surgery Department at Ranjit Hospital, Amritsar delivers non- invasive therapy for spinal cord injuries and disorders. By adopting a less stressful method, minimally invasive spine operation provides greater clinical results than typical Open surgery. Our doctors serve spine surgery with little or no incision so that patients can frequently go home the following day and recover more quickly. Spine surgery with little or no incision, patients can frequently go home the following day and recover more quickly. In general, there is significantly less blood loss and less stress levels on the body. Moreover, there is a lesser infection risk. Less noticeable scars are also seen. The potential harmful impact of spine surgery are reduced, and most crucially, there is a decreased risk of both immediate and long-term nerve damage with less damage to the spine's tissues.
Arthroscopy and Sports Medicine:
The Arthroscopy & Sports Medicine Department at Ranjit Hospital, Amritsar offers individualised treatment and care for all types of sports injuries and other joint- issues. Our main concern is the standard of medical treatment. We are dedicated to assisting people in Getting Back to normal From Sports Injuries and enabling them return to their prior level of athletics as soon and securely as possible.
An extensive discussion is provided prior to surgery so that patients are fully aware of the expected outcomes of the procedure. Our anaesthetists and caring nurses will endeavour to make your surgical experience safe and comfortable.

Patient education and support – At every step, we take effort to inform and educate our patients about their symptoms and the pathology. All treatment options are explained to patients (and their families) prior to starting treatment. We believe that an informed and educated patient is able to participate in a shared decision making process regarding the treatment.

Sports Physiotherapy and Rehabilitation - The objective of the treatment in Sports injuries is to get the patient back to Sporty lifestyle. Our team of physiotherapists are well trained in rehabilitation and we have necessary equipment in regard to that. Encouraging sports performance is another branch that our sports physiotherapist can provide support. We also offer treatments such as interferential therapy, short-wave diathermy and ultrasound massage.
Tumour/ Oncology Orthopaedics:
The Department of Orthopaedics Tumour/Oncology at Ranjit Hospital, Amritsar provides specialised services for the treatment of bone and soft tissue cancers. A multispecialty team composed of orthopaedic oncologists, radiologists, pathologists, medical oncologists, reconstructive surgeons, surgical and radiation oncologists, physiotherapists, therapists, and nurses treats all patients who present with cancerous or benign bone and soft tissue tumours.
The following conditions are among those treated by the Orthopaedic Tumour/ Oncology Department:
First-stage bone cancer
Bone benign cancers or cysts
Additional Bone Cancers
Bone Metastatic Disease
Sarcomas of Soft Tissue
Spinal tumours
It is unquestionably question that treatment for bone and soft tissue tumours works best when done at a facility specifically designed to handle these difficult-to-treat conditions. More than 85% of patients with bone cancer at facilities like ours receive limb-saving surgery. Because a poorly conducted biopsy may make it impossible to salvage the limb if curative surgery is intended, it is strongly advised that the biopsy of a bone or soft tissue sarcoma be carried out at the centre where the patient will ultimately be managed. Therefore, for these diseases to have the best possible outcome, prompt consultation at the right facility is essential.
---