About Neurology Department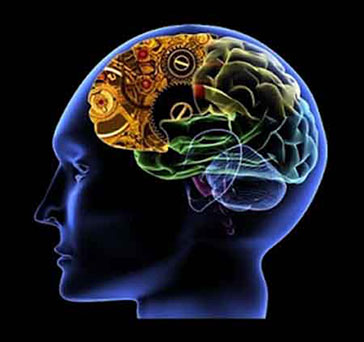 Neurology is the branch of medicine concerned with the study and treatment of disorders of the nervous system. The nervous system is a complex, sophisticated system that regulates and coordinates body activities.

Ranjit Hospital of Excellence for Neuro Science has been one of the most modern and comprehensive medical centres in the country. Our team of doctors, is committed to addressing the physical, cognitive and emotional needs of those who come to us with diseases that affect the brain, spinal cord and peripheral nervous system.

An initiative of Ranjit Hospital of Excellence for Neuro Science, is one of the leading centres in India for the treatment of Epilepsy. It also treats Headaches, Movement Disorders, Neuroimmunological disorders & Multiple Sclerosis, Neuromuscular disease, and Stroke, & has facilities for Neurocritical care.

Ranjit Hospital's multifaceted programs encompass removal of brain tumours, treatment for neurovascular diseases, functional disorders, pain, trauma and other complex conditions requiring surgical intervention. We are developing promising protocols for neurological diseases that are extremely difficult to treat with conventional therapies.

Ranjit Hospital offers comprehensive non-surgical and surgical treatment for the full spectrum of spinal disorders including degenerative conditions of the spine, such as cervical or lumbar spinal stenosis, cervical or lumbar disc herniation, and scoliosis or adult deformity of the spine. We have specific expertise in the management of spinal cord and spinal column tumours and also treat spinal trauma and injuries to the spine. Our approach to degenerative conditions of the spine includes minimally invasive surgery, traditional open and spinal fusion procedures, motion-preservation, disc arthroplastyand replacement, or dynamic stabilization of the spine.

All Neurophysiologic investigations like EEG, video telemetry, electromyography, nerve conduction studies using magnetic stimulators and evoked potentials are available at these centres. The neuroradiological facilities include MRI scan with MR angiography, spiral CT scan, conventional angiography and SPECT studies.

Thrombolytic therapy for stroke patients and botulinum toxin therapy for focal dystonia are used by the doctors as and when necessary. The neurosurgeons routinely perform intracranial and spinal surgeries, stereotactic biopsy of deep-seated tumours and stereotactic radiosurgery for the treatment of artereovenous malformations and tumours. Aneurysms, vascular malformations and head & neck skull base surgeries are also done here. Needless to say, our success rates match the global standards.

Treatments of movement disorders like Parkinsonism are done predominantly by using special drugs and this is very effective in most cases. But many patients do also develop side-effects caused by usage of the drugs especially after 5-6 years of treatment. Such patients are surgical candidates. The surgical treatment offered for Parkinsonism is Sub Thalamic Nucleus (STN) Deep Brain Stimulation (DBS).

Deep Brain Stimulation (DBS) is a complex procedure, which involves inserting an electrode into the STN (deep in the brain) done under local anesthesia, where the main focus is on patient safety and adherence to a patented algorithm. This treatment is based on the premise that high frequency stimulation of the sub-thalamic nucleus (STN), deep in the brain, alleviates symptoms of Parkinson's disease. Stimulating electrodes are implanted in the STN using stereotactic neurosurgical navigation, supported by intra-operative neurophysiological monitoring. The electrodes are connected to a battery operated pulse generator, fixed under the skin (none of them are visible from the outside). The implanted pulse generator is programmed, from the outside, for optimal stimulation of the STN. Program parameters can be adjusted using an external programmer. The device can be switched on/off by the external programmer. Protocol beginnings from imaging to implantation, the steps of which are standard across all centers adapting the process, are followed rigidly. These Procedures are highly technical, sophisticated, and elaborate & required extensive training.

Deep Brain Stimulation is also effective for other movement disorders like dystonias, essential tremors, some psychiatric disorders like Obsessive compulsive disease and chronic depression, severe alcoholism, severe chronic pain, uncontrolled seizures etc. Ranjit hospital has the expertise and the equipment to take up treatment of these complex diseases and help thousands of such patients.


---